Sports Medicine
Whether you're a professional athlete, a weekend warrior or just a beginner, Te Ngae Physiotherapy and Pilates has services that will help you become better, faster and stronger. Get the same support that is offered to our elite international and Olympic athletes through an experienced Sports Medicine expert.
Muscle Balance Assessment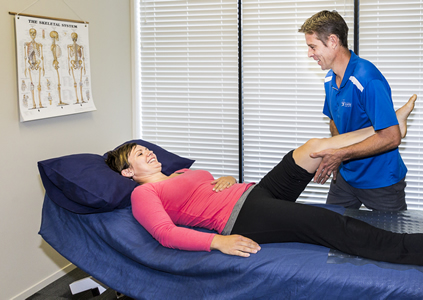 Our bodies respond to the postures, positions and repetitive movements that happen as part of our daily lives. This causes changes in our musculo-skeletal system where typically overused muscles become strong and tight and neglected muscles become longer and weaker. These changes affect performance and precede injury. By observing posture and movement as well as performing a variety of strength, flexibility and control tests we are able to identify areas of strength, weakness, immobility and potential injury. We can then pass this information onto your strength and conditioning coach or work together with you to design a program to address these issues.
To achieve optimum function an athlete needs strength, flexibility and control of all movements they perform.
Muscle Balance Assessment can give you the knowledge to create the best platform to build your sport specific skills on.
Rehabilitation Programs
Have you got a chronic or stubborn injury that you can't shake. If you are serious about recovery we can set you up with a rehabilitation program that will allow you to return to the sport you love.
Gait And Movement Analysis
Something not quite right about your running style? Do you keep getting similar training injuries? We can analyze the way you move. We typically look at running on the treadmill, cycling on our wind trainer and other activities in the open gym area. Analysis can be done with or without   video assistance.
Injury Prevention Programs
Have you or your team had a spate of similar injuries? Due to injuries do you start the season with an extra players and end it with ring ins? Does it feel like you spend more time on the sideline than on the field? If you or your team are serious about injury prevention we can set up programs that will decrease them dramatically. We specialize in pre-game warm up routines and work well with coaches and strength and conditioning trainers.