What Is Pilates?
In the 1920s Joseph Pilates developed a series of exercises to promote strength and flexibility. Pilates focuses on the importance of your stability muscles to gain control with flexibility. It promotes efficiency of movement through repetition and an enhanced mind body connection.
'Pilates develops the body uniformly, corrects wrong postures, restores physical vitality, invigorates the mind and elevates the spirit.'
Clinical Pilates
Since Joseph Pilates developed his original repertoire of exercises there has been a lot more research on the importance of our stability muscles. In particular, the 'core' abdominal muscles. Weakness of these muscles or other muscle imbalances can lead to injury and pain.
Clinical Pilates integrates the latest research with Joseph's original repertoire to provide you with the ultimate, safe Pilates experience for rehabilitation, fitness and fun!
Who Is It For?
Pilates is suitable for almost everyone. Exercises can be easily modified to accommodate most conditions and can be advanced to target areas of performance.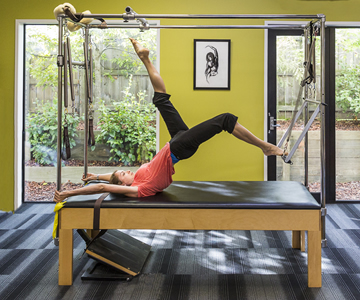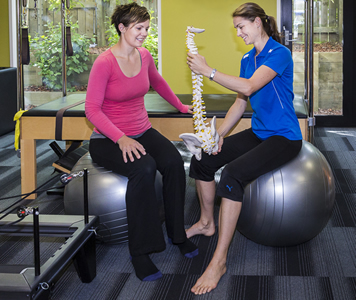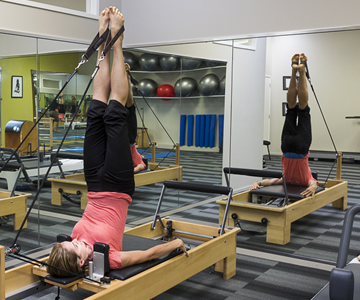 What Does It Involve?
Pilates can be performed either on a mat or with specialist equipment. At Te Ngae Physiotherapy and Pilates we have a large variety of Pilates equipment to provide you with endless exercise options.
During Mat classes everyone moves through exercises together at the a targeted level - beginner, open, intermediate - to get a full body workout. Small props such as roller, thera-band and swiss balls are often used.
Reformer/Mat classes are a popular change from full mat-work where you have half you session is on the versatile reformer and the other half on the mat.
Group equipment classes are for those wanting or needing a more personalised work out. You are able to use all the Pilates equipment and work at your own pace which maybe very different from others in the classes. Several one on one sessions are required first to become familiar with some basic exercises on the equipment. Dual sessions are similar but with just 2 (rather than 4-5) people so you get even more time with your instructor. These work great for couples or close friends.
One on one's prove the ultimate personalised experience and are well work the investment before moving into any class or group sessions. Pilates is about quality movement and the detailed understanding you gain from these sessions about your body movement puts you in a great position for getting more out of classes.
All Pilates sessions last 1 hour to allow a full body workout that promotes flexibility, posture, stability co-ordination and relaxation.

'You will feel better in 10 sessions, look better in 20 sessions and have a completely new body in 30 sessions'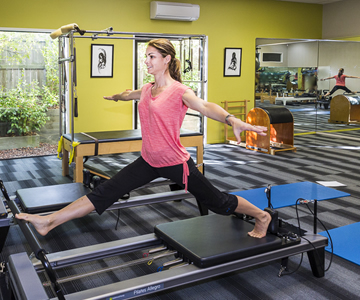 Your Instructors And Studio
Our purpose built studio at the Redwood Centre is a comfortable and modern space in which to do your Pilates exercises. It is fully equipped with a large variety of Pilates machines for one on one and group sessions.and smaller apparatus for our mat classes.
The Pilates team is led by Melanie who has been trained by the Australian Physiotherapy and Pilates Institute (APPI) and Polestar Pilates. She is an educator for students on the Polestar courses. In addition Melanie is the only certified
PINC
Physiotherapists in the Rotorua region.
All our instructors are experienced in providing specific, targeted Pilates sessions that are tailored to your needs ensuring maximum results.
Our boutique studio provides a fun and friendly environment in which you will learn to integrate the principles of the Pilates exercises all your movement patterns at home, work and leisure.