The STEEL Cancer Rehabilitation Program was launched in 2011 as a men's equivalent to the hugely successful PINC Program.  The STEEL Program is dedicated to helping men diagnosed with cancer regain their physical strength and endurance and incorporate exercise into their lifestyle.
The program was designed to help men refocus from illness to wellness through a course of 10 individually designed treatments including Physiotherapy, resistance training, clinical Pilates, fatigue management and exercise prescription.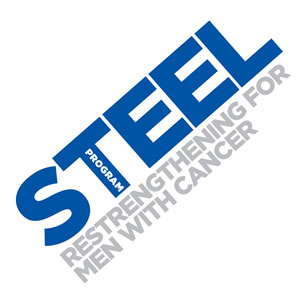 The program aims to:
Regain muscular strength and endurance
Enhance energy levels during and after cancer treatments
Re-strengthen muscles of the trunk and improve posture
Ease pain and muscular tension
Assist in weight control and help improve bone density
Improve sleep and reduce fatigue
Enhance mood and reduce anxiety
Refocus energy from illness to wellness
Ian Loveless is the only certified provider of The STEEL Program in the Rotorua region.  He is a highly motivated Physiotherapist and exercise fanatic which enjoys promoting wellness in all clients not matter what their current level of activity is.
Funding may be available.  Please contact the clinic to discuss and book your appointment with Ian.