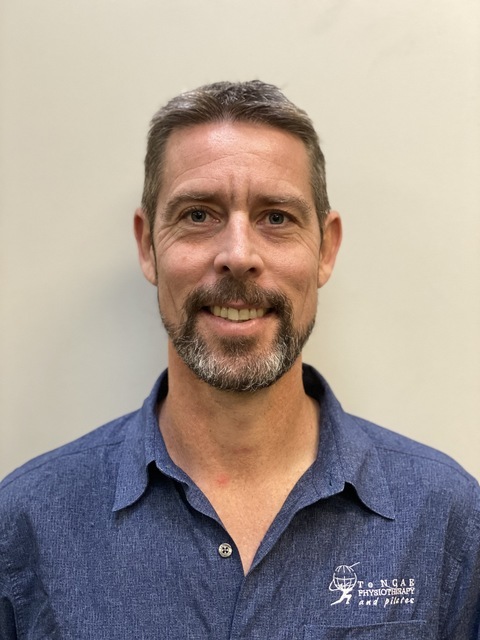 Ian's wife says he has spent far too much time at University. This started with a BSC in Biology (Waikato (95)), followed by a Bachelor of Science in Physiotherapy from AUT(99). Being a glutton for punishment Ian went on to complete a Post Graduate Diploma in Musculo-Skeletal Physiotherapy (AUT (2005 )) and then a Masters of Health Practice (AUT (2017)). Highlights during this time were being awarded the "Dean's Scholarship" at Waikato and then the "Ian Searle Shield" and "Manipulative Therapy Awards" for top practical and overall student in the Masters Musculo-skeletal program at AUT. In additional to the formal qualifications Ian has attended numerous courses and conferences over the last two decades.
Ian has over 20 years of experience in New Zealand and internationally predominantly in the private Musculo-skeletal field but also including Orthopaedics, High Performance Sports and Neurological Rehabilitation. During this time he has enjoyed working with professional and Olympic athletes across a variety of different sports including; cycling, swimming, cricket, netball, multi-sport and rugby among others. In addition Ian has been privileged to work in the extremely rewarding area of cancer rehabilitation; assisting people affected by cancer to thrive and not just survive.
Currently Ian is spending the majority of his clinical time running a diagnostic and post-operative shoulder rehabilitation service that he set up together with local Orthopaedic Surgeon Grant Surtees. Ian enjoys working in this complex and interesting area but has a clinical interest in the functional biomechanics of running, biking and swimming as well as low back and hip pain.
Ian enjoys the challenges of Musculo-Skeletal Physiotherapy and is committed to life-long learning. He has a history of competing to a high level in a variety of sports including; water-polo, soccer, triathlon, running and mountain biking. When not at the clinic he currently enjoys biking and running as well as spending time outdoors with his beautiful wife and two daughters.