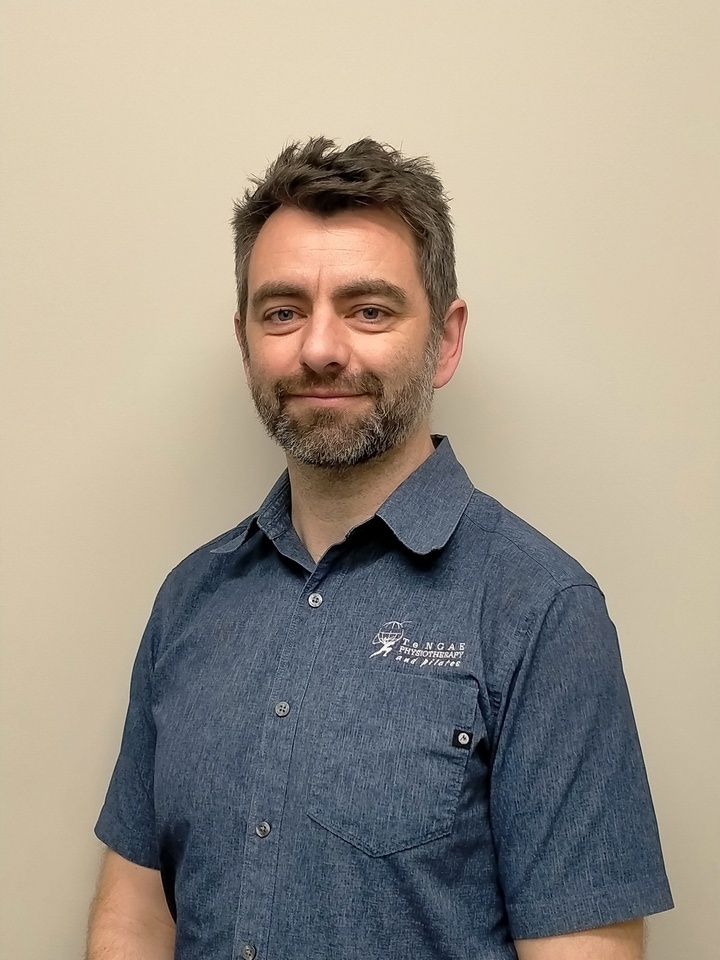 Alex grew up in the North West of England and left school at 16 to become an apprentice bricklayer, after completing this he re-entered full time education with the goal of attending university to become a Physiotherapist. During his return to education he worked in insurance, estate agency, bar keeping, glazing, bike shops, and continued to build or renovate on a small scale.
Once he had qualified from Sheffield Hallam University as a Physiotherapist (2002), he and his wife Frances renovated a house and applied to live and work in New zealand. They arrived in New Zealand in 2005 and have worked within the public Hospital system as well as completing assessment and treatment for ACC in the vocational rehabilitation and serious injury sector.
Alex's areas of clinical interest include ergonomics, work health, musculoskeletal conditions and how these combine to create issues in the workforce.
Alex has represented Rotorua United Football Club at various levels including management, but at present only Coaches his daughters team. Alex enjoys Mountain Biking on the local trails and occasionally takes part in Enduro Race events, even managing the odd podium when the fast people don't enter.